Intro to Memberships
What are Memberships?
Memberships allow you to generate recurring monthly revenue by offering recurring benefits to your customers. Memberships can be used to receive recurring donations or payments in exchange of a recurring service or access to content.
How to set up a membership on Jemi
Go the the Commerce > My Membership tab
Determine the title and description for your membership
Create tiers with different monthly prices and benefits. Read this guide for tips.
Write a welcome message for new members!
Go back to the website builder
Add the "Membership block" where you want the button for your Membership to appear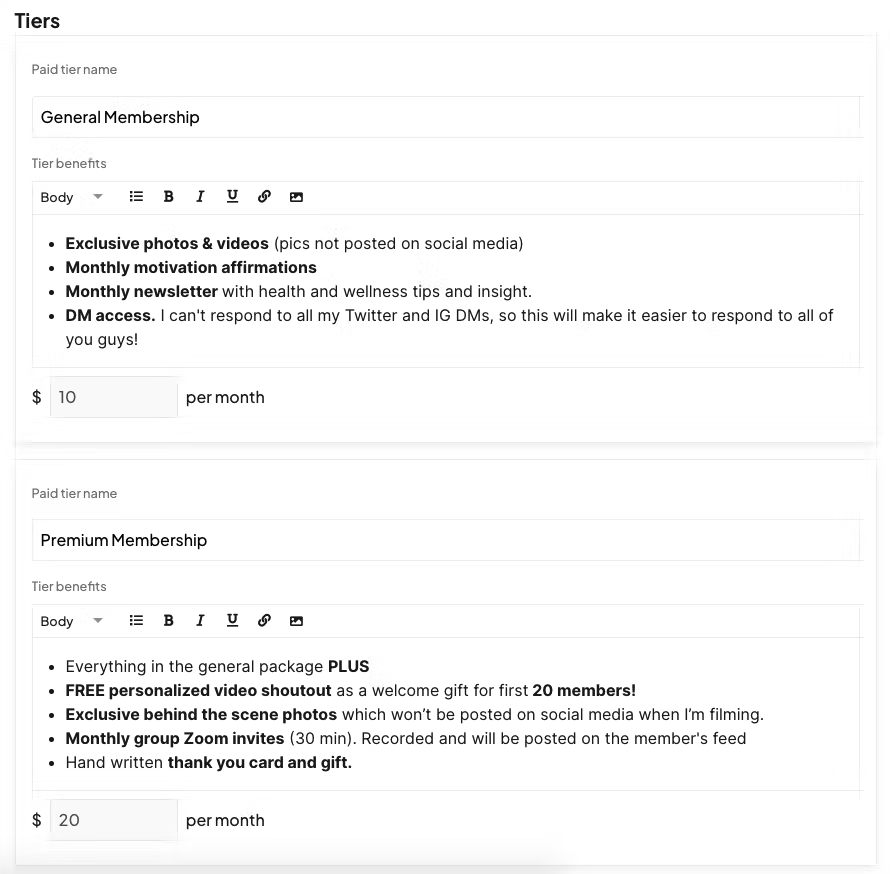 Where do I see all my members?
You can track all members by going to the Community > Members tab.
If you still have questions, you can email us at assistant@jemi.app.