Understanding promo codes for paid plans on Jemi
In this guide, we'll show you how to redeem a promo code when paying for one of Jemi's paid plans. To follow this guide, you'll need an offer code from an active promo code.
How it works - If you're already on free trial
To add an offer code when upgrading to paid service on a website or online store:
Go to the "Billing" tab in your dashboard. This can be found on the left side bar.
Click Upgrade Website at the top.
Click on "Add a promo code"
Enter the promo code in the "Promo code" field.
You'll see the promo applied and the new total on the bottom.
Enter your payment information, then click Add a payment method.
Your discount will automatically be applied when your card is charged after your trial ends.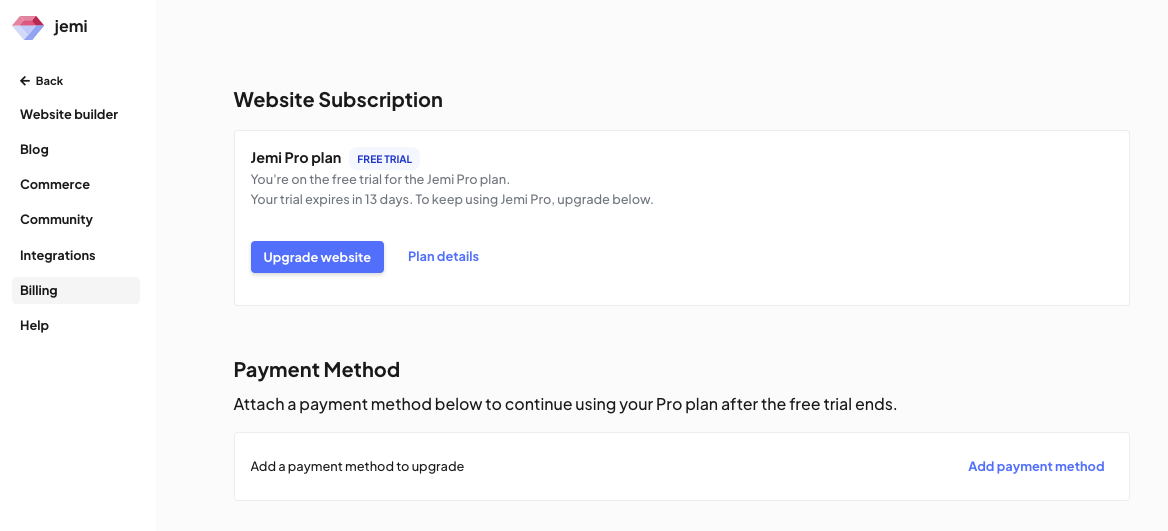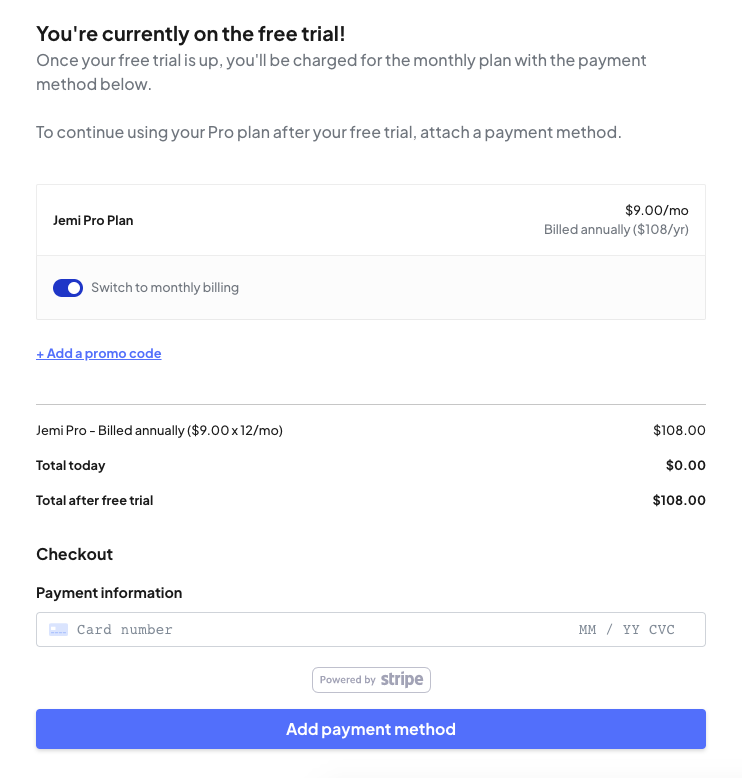 How it works - If you have NOT started a free trial yet
Click "Upgrade" on the left or go to "Billing" and click "Start free trial"
Choose the plan you want to start your free trial on (i.e. Pro or Business).
After you see the confirmation that your trial has started, click on "Upgrade now".
Follow steps 3-7 above.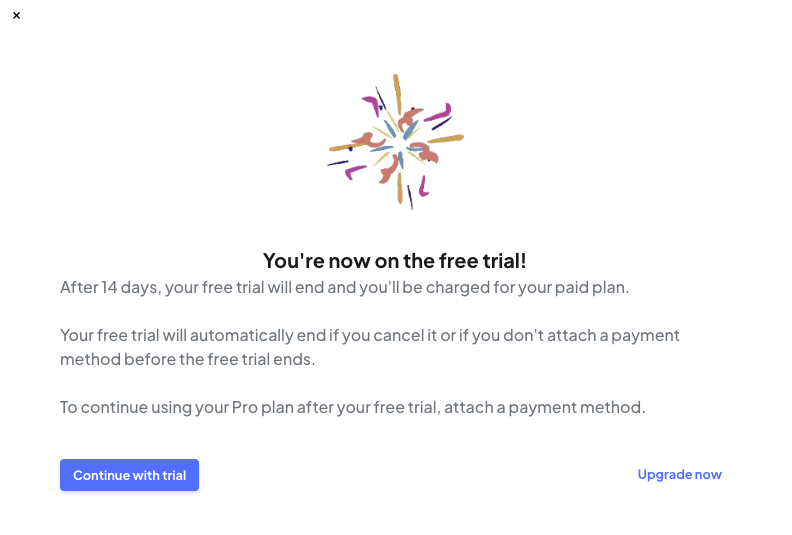 Other details
The discount won't apply to future recurring payments.
You can apply one valid offer code when the Promo code field appears during checkout. Usually, this will be your first purchase of one of Jemi's paid plans.
It isn't possible to combine offer codes.
The Promo code field may not appear at checkout if another discount has been automatically applied.